STORE DEMO *****SOLD*****
Jeti Duplex DS-24 Special Edition Carbon Racing Red 2.4GHz/900MHz w/Telemetry Transmitter Only Radio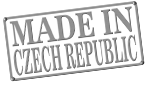 PICTURES DISPLAYED ARE THE ACTUAL RADIO
INCLUDED A BRAND NEW ALUMIUN CASE AND ALL THE ORIGINAL ACCESSORIES 
This is a store demo radio that has been taking to the shows, for pictures, etc. have minimal use and is in perfect condition.
There is only one and first come first serve.
NO DEALS, It's
free Shipping
to the lower 48.
For information please contact us.

Specifications and Features
Dual-Band 2.4GHz & 900MHz, triple redundant with five (5) integrated antennas.
Dual haptic feedback - Integrated vibration feedback for both gimbals (Stick Shaker).
Integrated Microphone - Create custom voice announcements.
Voice Commands - Telemetry announcements.
Built-In FM Tuner - Integrated, fully functional FM Radio.
Brand new, high contrast, full-color 320x240 backlight LCD display.
State-of-the-art, upgradable firmware that gives you full freedom and complete control.
Solid aluminum, CNC cut transmitter case with fully integrated antenna and oversized LCD display.
Mini USB port for firmware upgrades and PC downloads of telemetry data.
Integrated speaker and a 3.5mm headset jack. You can playback music and create custom voice alarms. Options are virtually unlimited.
Built-in, logical switches that let you program a complex string of control events with the simple flip of a switch.
9-point, programmable curve mixes for all 24 digital proportional channels.
You can set up not just dual, but triple rates.
Pre-programmed servo setups for nearly every type of wing, tail, and swash plate imaginable.
Unlimited use of the on-board 8GB SD card memory.
Fully integrated logical switch functions. If you need to drop bombs only if your throttle is at 50% and bay doors are open, with this system you can. Your programming/mixing options are virtually unlimited.
Fully integrated digital telemetry. View, process, and store all your telemetry data and even wirelessly program any of the Duplex EX sensors.
Create, manage, and program all alarms. Enhance safety for both yourself and your model. Monitor your temperature, speed, battery voltage, receiver battery capacity, and much more.
All switches and channels are completely moveable and assignable. Want to move throttle to the right slider or switch several functions to just one stick? With the Jeti radio system, yes you can. Basically, you can program any stick, dial, switch, or slider to generate any output you choose.
An unlimited number of programmable timers. You can easily set a timer for your overall flight time, a model memory timer for the motor run of a specific model, and any number of countdown/stopwatch timers that can be activated in any number of ways.