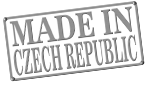 ESC
Jeti Spin 160
Manufacturer
Jeti 

Model

Applications
Heli/Airplanes/Sailplanes
Special Features
Data Logging viewed w/Jeti Spin BOX
Cont/Max Amp
160/176A
Cells NiMH/NiCD
6-24 cells
Cells Li-poly
2-8 cells
Voltage
5-34V
Programming
Fully Programmable
Type/Max BEC (A)
Switching/5A
Max #Servos/V
8/5.5V
Dimensions
85mm x 27mm x 23mm
Weight
95g

New Jeti Spin Pro SHED (Slim/Hotliner/Electric Ducted Fan) controllers will give you unprecedented control of the programming for your brushless motors. All includes Switching BEC that allows you to run up to 8 servos. Any SPIN controller can be used either in airplanes, sailplanes, fix pitch or 3D helicopters (constant RPM).

SPIN controllers can be quickly programmed without a computer; the SPIN BOX is all that is needed. SPIN controllers have a Data Logging function that lets you check and fine tune the setup of your airplane or helicopter. Readings for Peak controller temperature, Maximum current, Minimum current, RPM, Motor run time and many other parameters are recorded and can be viewed right on the SPIN BOX after a flight. This allows you to make adjustments immediately and fly again to see the results.

Fine tuning your motor and propeller has never been easier.