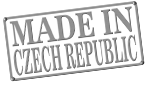 | Jeti Electronic Switch | |
| --- | --- |
| Model | SP 06 |
| Operating Voltage | 0.1-15V |
| Max Voltage | 16V |
| Max Power | 95W |
| Max Amp | 6A Continues/8A Peak |
| Weight | 11g |
| Dimensions | 35mm x 22mm x 6mm |
| Weight | 85g |
The SPS 06 from Jeti is a single pole electronic switch operated with your transmitter. The advantage of an electronic switch is that it offers a virtual unlimited on/off cycle, unlike mechanically operated switches.

The SP 06 is designed for 0.1-16V input and supports up to 6A continuous current or 8A burst current for your connected devices. This unit is most suitable for any of the auxiliary functions like ignition, lights or camera shutter, which you might be operating directly from any battery pack. Please note that SP 06 does not include a regulator. Output voltage is equal to input voltage.

The faceplate contains an integrated LED to indicate the on/off status of the switch. Should the battery become disconnected, the unit remembers its on/off state i.e. if the unit is switched on and the battery is disconnected, the unit will remain on when the battery is reconnected.